About Hacker Consulting
Our focus at Hacker Consulting, is to meet your needs of computer and internet I.T. services for your home, home office, small to medium sized business. Large corporate organizations that require that extra edge, our corporate division can facilitate your needs and demands with our Certified Microsoft Engineers. All this under one umbrella at Hacker Consulting, you could never ask for anything else!
We Service and Support all makes and models of computers and laptops, we provide computer networking and unlimited computer and internet services. We support all Microsoft Operating Systems from Windows 10 and down on a workstation level and all Server Platforms including Server 2008 and up. We also support other Operating System Platforms as well like Linux, Unix, AIX, HP-UX, Solaris, FreeBSD, and OpenBSD. We now offer Apple Certified support and service to all MAC Computers and Operating Systems.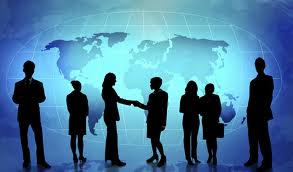 Hacker Consulting is setup and use to working in conjunction with other IT Consultants and Firms as a Partner who need that personal approach for their smaller clients so that you the Corporate IT Consultant can stay focused on your BIG Clients!